In Moscow, in the "Central House of Cinematographers" hosted the Third professional Award "Alter Ego" of the Guild of Stuntmen for the best tricks in cinema in 2019-2020.
At the award ceremony, the stunt coordinator Alexey Silkin was awarded another one professional award: for the best work with special equipment and special effects.
The trick from the film "Billion" directed by Roman Prygunov (RSS Production Film Company) was recognized as the best in this category.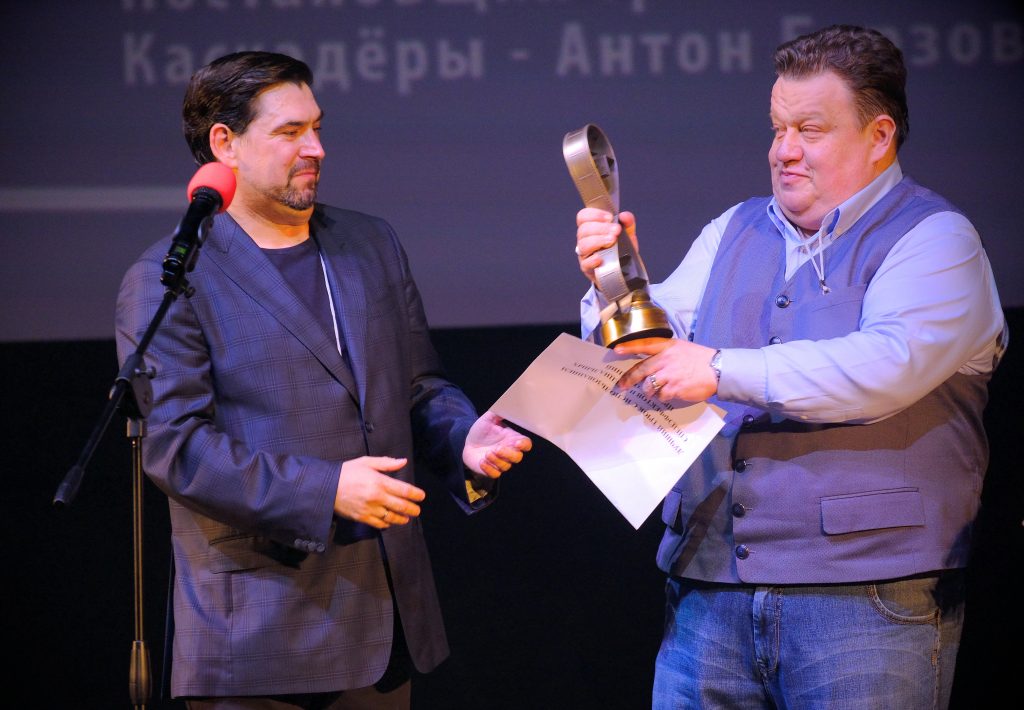 The difficulty of the stunt frame was as follows: the viewer should see how a large truck breaks through the wall of the bank, destroying it and at the same time demolishing a person (according to the plot, the head of the French police) who is inside the bank. The frame was shot on the combination of two frames, however, it was necessary to perform with jewelry accuracy at low acceleration, to break through the walls, to brake in a strictly defined place. In the second frame, the stunt riggers pulled the stunt double out of the frame. As a result, the illusion for the audience turned out to be not only spectacular, but also reliable.
The "Alter Ego" award is an award for the highest achievements of Russian stuntmen and stunt directors. The President of the Award is Alexander Ivanovich Inshakov. The award is also given as an honorary award to directors, cameramen and actors who have made a significant contribution to the shooting of stunt films.
The winners are determined by the Expert Council, which includes well-known and beloved stuntmen filmmakers (directors, actors, cameramen, stunt directors) not only in Russia, but also Abroad, working in stunt cinema: Alexander Inshakov, Vladimir Khotinenko, Alla Surikova, Murad Aliyev, Olga Kabo, Roman Kurtsyn, Vasily Kiknadze, Igor Petrenko, Vasily Mishchenko, Kirill Safonov, Mark Dakaskos, Mila Yovich, Benny Urkides and others.
Share: