The Studio's stuntmen helped to make the grandiose celebration dedicated to the 30th anniversary of the independence of the Republic of Armenia more ambitious and spectacular.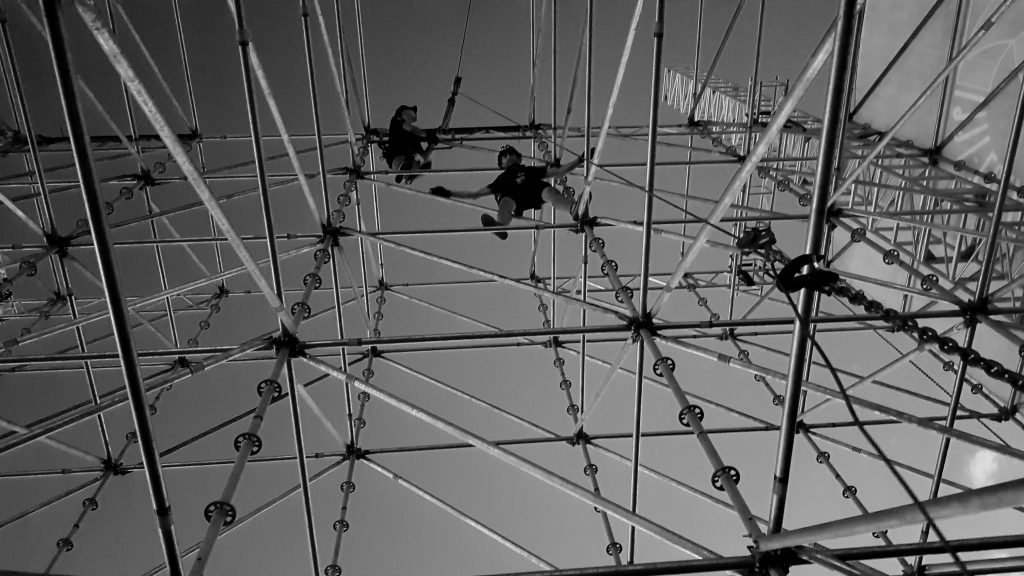 The festive show was held in the center of Yerevan on Republic Square, next to the historical building of the National Museum.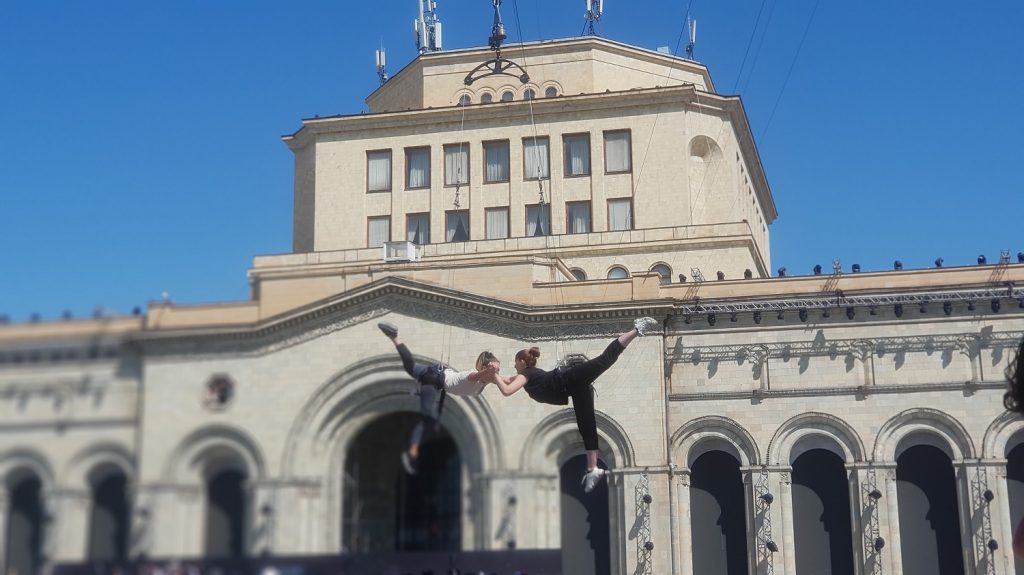 A whole truck was transporting stunt equipment from Moscow to Yerevan. A dozen electric buggies, containers with hanging equipment, cables and blocks, everything that helped to lift into the air and give the opportunity to fly in different planes simultaneously to ten stuntmen and elements of scenery.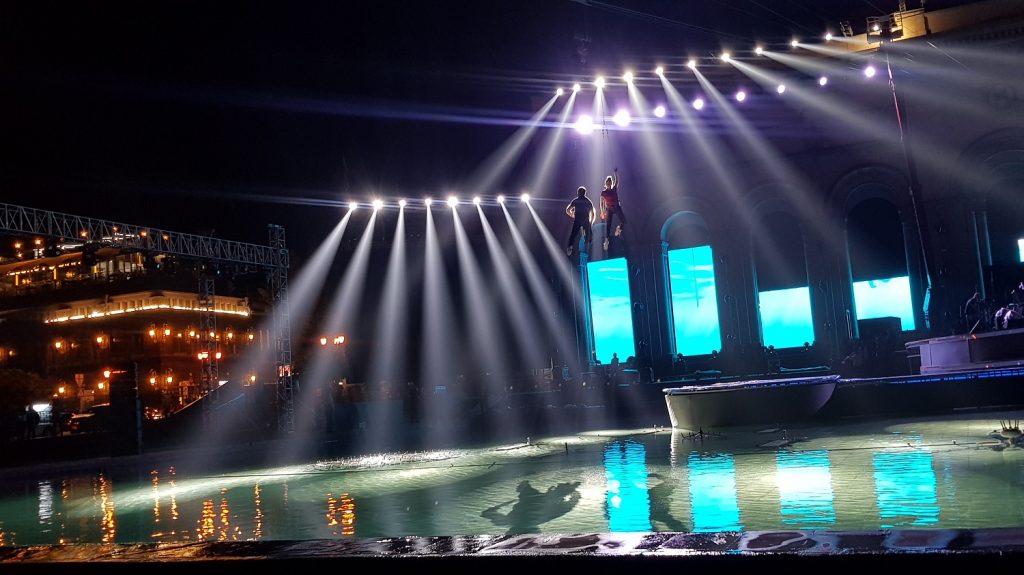 Stuntmen-acrobats flew over fountains in the form of white cranes to the national songs of Armenia, then portrayed victims of the coronavirus. Trees grew out of the fountain in front of the audience to the song of Ave Maria.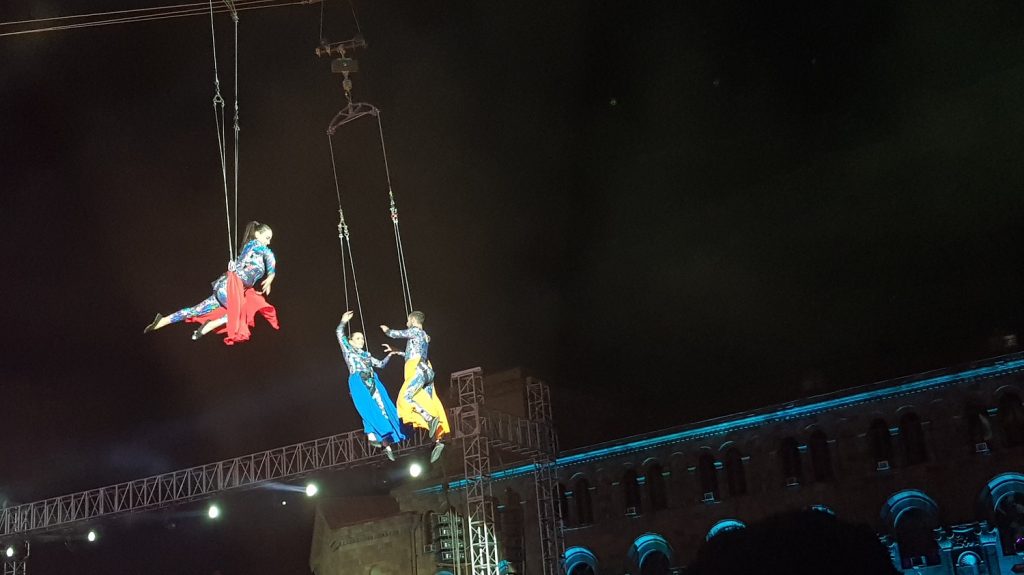 The audience was also delighted by the high-rise stuntmen performing on the Tower of the Government House of Armenia. At a height of more than 30 meters, under the main clock of the city, stuntmen synchronously performed tricks on the vertical wall of the tower.
"Off-screen" all these numbers were provided by 11 stunt riggers, who verified the synchronous operation of the winches with an accuracy of seconds.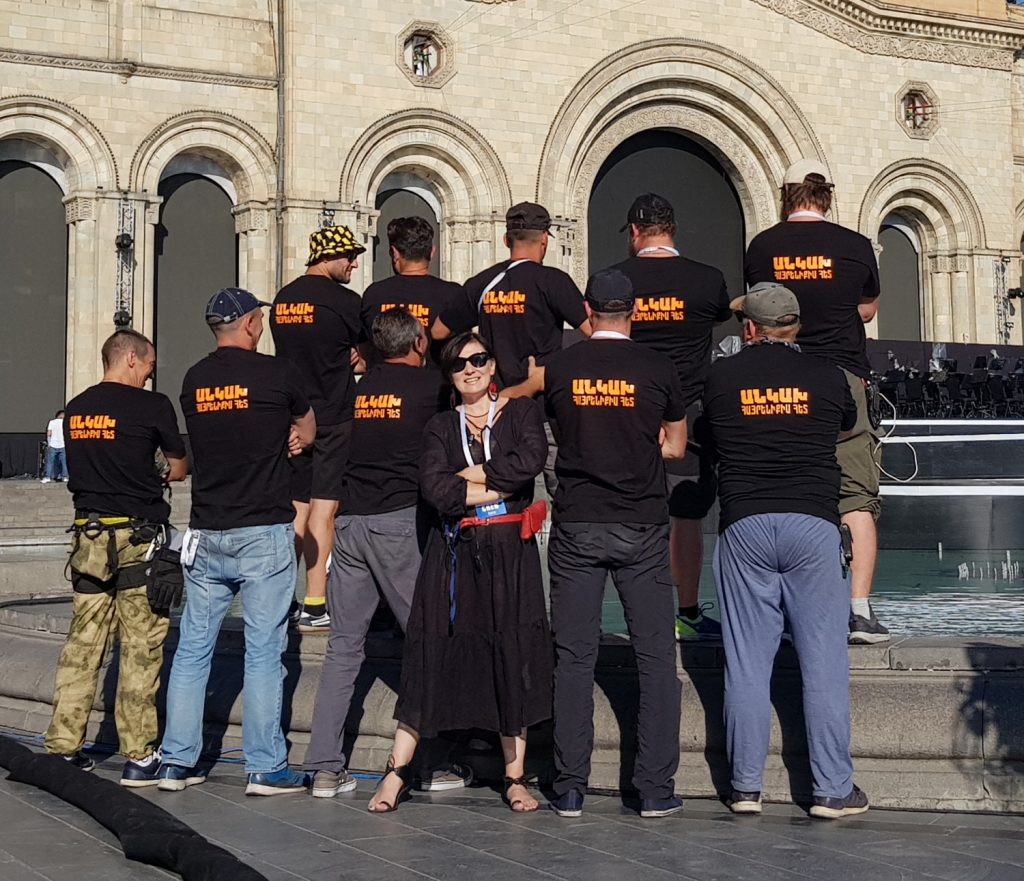 By the way, not many people know that it would seem that such "non-stunt" numbers as scenery flights are also provided by stuntmen.
Such a job is to make the impossible possible, even to overcome the gravity of the Earth.
Share: