In any theatrical production, the key characters are undoubtedly the actors, and the most important result is the audience's impressions of what they saw. To enhance the effect of the production, modern directors use not only moving scenery – transformers and media effects, but also resort to the services of stuntmen. Previously, wooden structures, heavy velvet curtains and masks were the most possible, and today-technologies that allow you to show things that are difficult to imagine even in the wildest fantasies.
So, the classic work of A. N. Ostrovsky "Forest" in the Moscow Art Theater. Gorky, in the production of director Viktor Kramer, played with new bright colors. This is a story that keeps the viewer in suspense until the very end, thanks to the brilliant performance of all the actors and, above all: Andrey Merzlikin-the Unlucky Ones, Grigory Siyatvinda-the Lucky Ones, Nadezhda Markina – Gurmyzhskaya. This trio set the tone for all the action taking place on the stage.
From the very beginning, the scenery is striking – a huge mountain of sawdust in the entire stage, where there is a sawmill at the top (which is even used in the final performance!). Depending on the situation, it turns into the remains of the estate, then into some natural hill on which the heroes walk.
The episode of the play that made the audience "open their mouths" is a trick, namely, the fall of Aksinya (actress Elizaveta Bazykina) into the pool from the very top of the sawmill. When Unlucky refused to help her with money for the wedding with Peter, she climbed off it and" fish " fell down, without insurance from a six-meter height. From play to play, at this moment, a startled sigh rushes through the hall. But, as you know, everything ends well, because the actress is duplicated by a professional stuntman Alexander Artemyev under the direction of the stunt coordinator Alexey Silkin. Every month there are at least two sold-out performances (taking into account 50% of the audience).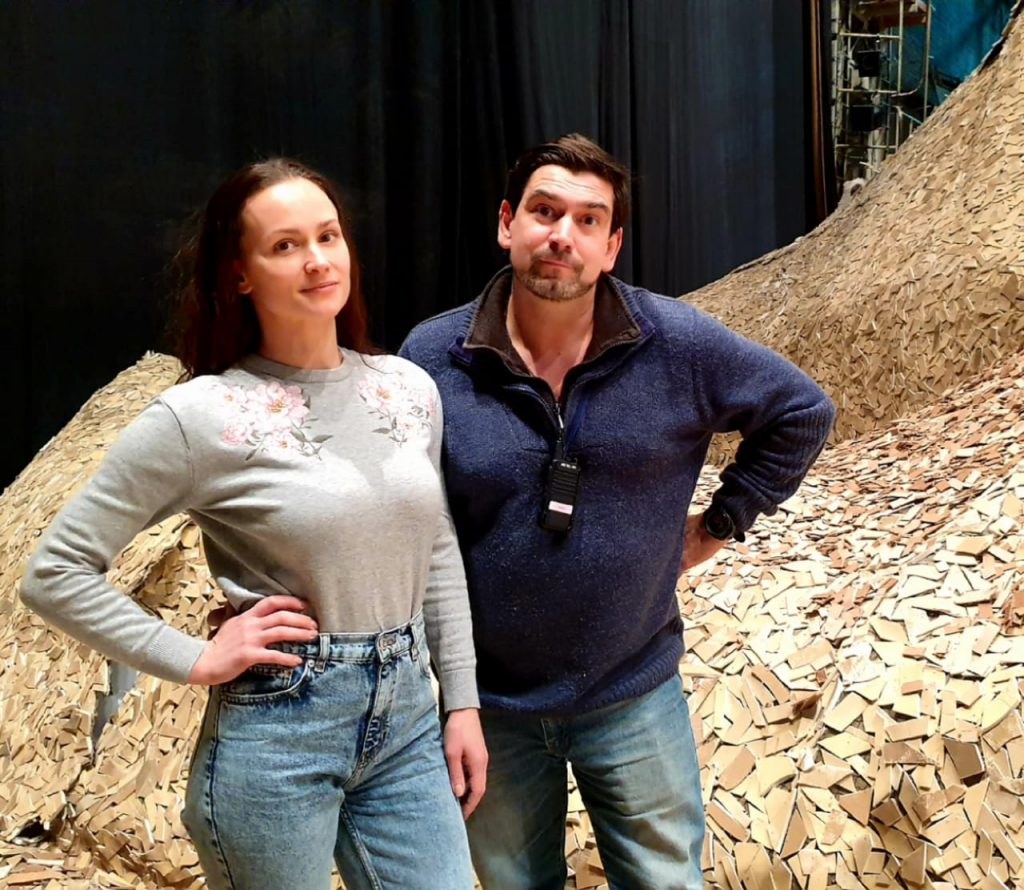 Share: